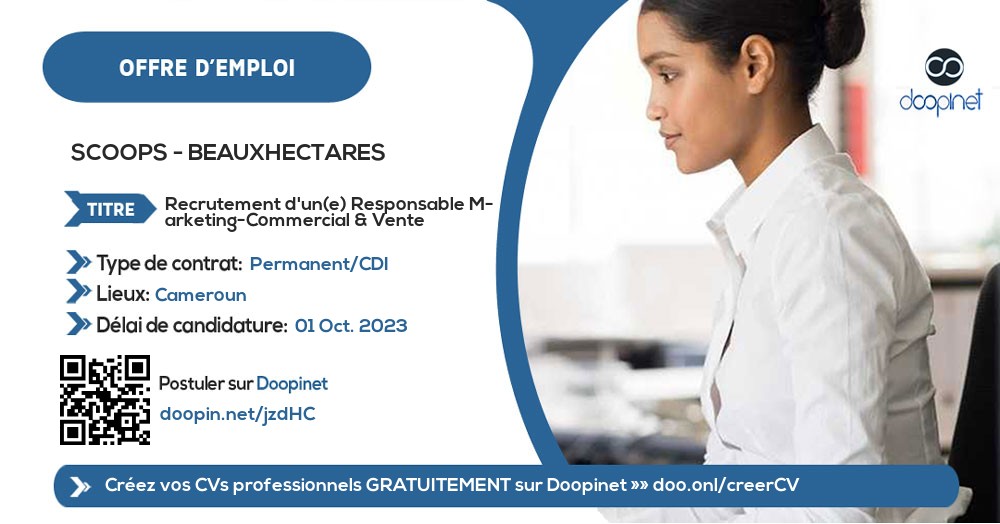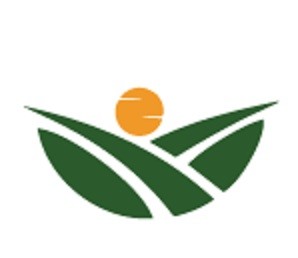 Recrutement d'un(e) Responsable Marketing-Commercial & Vente – Yaoundé
Yaoundé, Centre, Cameroon
·
01 Oct. 2023
·
Permanant
·
Trade - Sale - Distribution
·
Sales Representative
Description
La Société Coopérative Beauxhectares est une entreprise jeune, créée en juillet 2022 qui dispose de deux sites d'exploitation d'une surfaces agricole réparties sur deux sites dans le Nyong et So'o et dont la Direction est située à Yaoundé au quartier Obobogo. Dans le but de développer une unité de production végétale, nous sommes à la recherche d'un(e) Responsable Marketing-commercial vente qui aura à charge de construire et conduire la stratégie commerciale du projet agricole.
Missions / Responsibilities / Activities
La formation et la coordination des missions et des objectifs de ventes à atteindre
Établir les tableaux de bord liés à l'activité commerciale
Proposer des plans et stratégies commerciales et assurer le suivi
Segmentation du marché et identification de la clientèle
Construire et entretenir le répertoire/réseau clientèle de la SCOOPS
Organiser la logistique liée à la vente
Veiller à la disponibilité des produits et au respect des délais de livraison.
Relancer les impayés.
Encadrer une équipe administrative pour le suivi des ventes.
Animer les points de vente le cas échéant sur décision de la hiérarchie
Toute autre mission, en lien avec les principales ci-dessus énoncées, décidée par la direction en fonction de l'évolution du projet de la Scoops ü Rendre compte de ses activités par des rapports écris à transmettre à sa hiérarchie directe;
Travailler en synergie avec l'équipe technique de la SCOOPS;
Saisir les résultats des activités et produire des rapports mensuels ;
Job Requirements
BAC + 2 minimum en action commerciale ou marketing – commerce -vente
Avoir 03 ans minimum d'expérience dans la vente
Sens des responsabilités et de l'organisation.
Fin négociateur et beau parleur.
Apte à convaincre facilement
Persuasif(ve) et doté de capacités relationnelle et communicationnelle.
Aisance avec les chiffres.
Une grande connaissance des techniques de ventes et de négociation.
Aptitudes relationnelles hors du commun.
Avoir des compétences managériales.
Parler plusieurs langues est un atout dont la maîtrise de l'anglais.
Connaissance en gestion d'équipes
Une grande culture commerciale.
Combatif(ve) et tenace.
Esprit commercial.
Des connaissances dans la vente des produits agricoles sont fortement appréciées
Rigueur et capacité de respecter des procédures
Sens de l'observation
Applicant profile
» Experience Level: Medium
» Years of work experience: Between 3 years and 5 years
» Minimum Education Level: Associate's Degree

Application Documents
» Curriculum Vitae

NOTE: SCAMMERS ARE MORE AND MORE SMART! Never send money to a stranger during a recruitment process for any reason! And If ever you should, please do so at your OWN RISK!
Receive our offers instantly on: