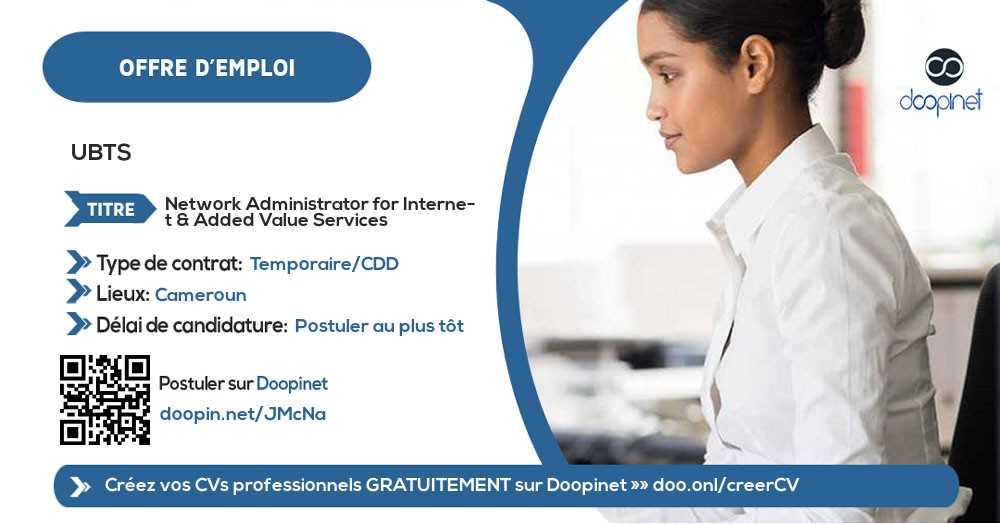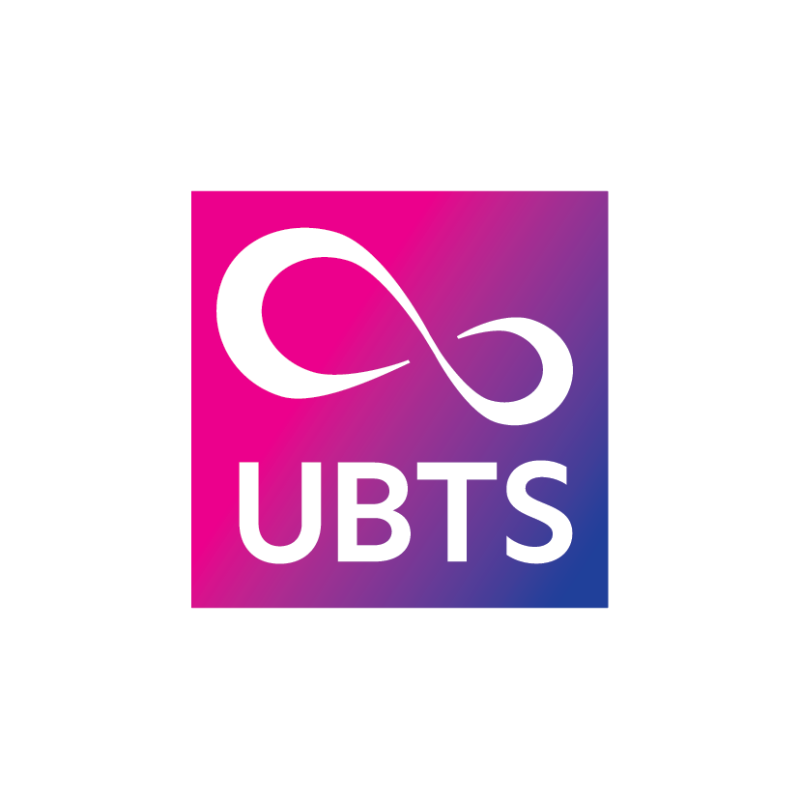 Network Administrator for Internet & Added Value Services – Douala - Cameroun
Douala - Cameroun, Littoral, Cameroon
·
Apply ASAP
·
Temporary
·
Information Technology - Electronics - Digital
·
System and network administrator
Description
As Network Administrator at our Internet Startup, you will play a criƟcal role in ensuring the smooth efficient operaƟon of our network infrastructure. You will be responsible for the design, implementaƟon, maintenance, security of our network systems to deliver reliable high-performance internet to our customers. This role requires strong technical experƟse in networking, communicaƟon, ability to work in fast-paced environment.
Missions / Responsibilities / Activities
Network Design & ImplementaƟon: Design, configure, & implement local area networks (LANs), wide area networks (WANs), & wireless networks to support the delivery of internet & added value services. Network Maintenance & TroubleshooƟng: Monitor network performance, idenƟfy issues, & proacƟvely resolve network-related problems to minimize downƟme & service interrupƟons. Conduct regular network health checks & maintain accurate documentaƟon. Security & Firewall Management: Implement & maintain network security measures to protect against unauthorized access, breaches, & theŌ. Configure & manage firewalls, VPNs, & other security devices to ensure network integrity. Network Upgrades & Expansion: Plan & execute network upgrades & expansion projects to accommodate business growth & enhance capabiliƟes. Collaborate with vendors & internal teams to procure and integrate new networking equipment and technologies. Network Performance OpƟmizaƟon: Monitor network traffic paƩerns & opƟmize network performance to ensure efficient data flow & bandwidth uƟlizaƟon. Recommend & implement improvements to enhance network efficiency & user experience. Backup & Disaster Recovery: Design & implement network backup & disaster recovery strategies to safeguard criƟcal data & services. Regularly test & update disaster recovery plans to ensure their effecƟveness. Vendor Management: Coordinate with vendors & service providers for network-related services, ensuring adherence to SLAs. Evaluate vendor proposals & negoƟate contracts for networking equipment & services. Maintain comprehensive network documentaƟon, including network diagrams, configuraƟons, & procedures. Generate regular reports on network performance, security incidents, & infrastructure capacity.
Job Requirements
Bachelor's degree in Computer Science, InformaƟon Technology, Telecom, or a related field.
Proven experience as a Network Administrator or in a similar networking role.
In-depth knowledge of networking protocols, equipment, & technologies (TCP/IP, DNS, BGP, MPLS, VLANs).
Familiarity with routers, switches, firewalls, & other network devices from various vendors.
Strong understanding of network security principles, best pracƟces, monitoring & troubleshooƟng tools.
Ability to work independently & in a team-oriented, fast-paced environment, good communicaƟon skills.
Good problem-solving skills. Relevant cerƟficaƟons such as CCNA, CCNP, or JNCIA will be a plus.
Applicant profile
» Minimum Education Level: Bachelor's Degree

Application Documents
» Curriculum Vitae

NOTE: SCAMMERS ARE MORE AND MORE SMART! Never send money to a stranger during a recruitment process for any reason! And If ever you should, please do so at your OWN RISK!
Appy Instructions
Cliquer sur le bouton Postuler pour envoyer votre candidature en ligne
Ou envoyez-nous vos documents de candidature à l'adresse email cameroon@ubts.tech
APPELLEZ LE 69965059


Receive our offers instantly on: