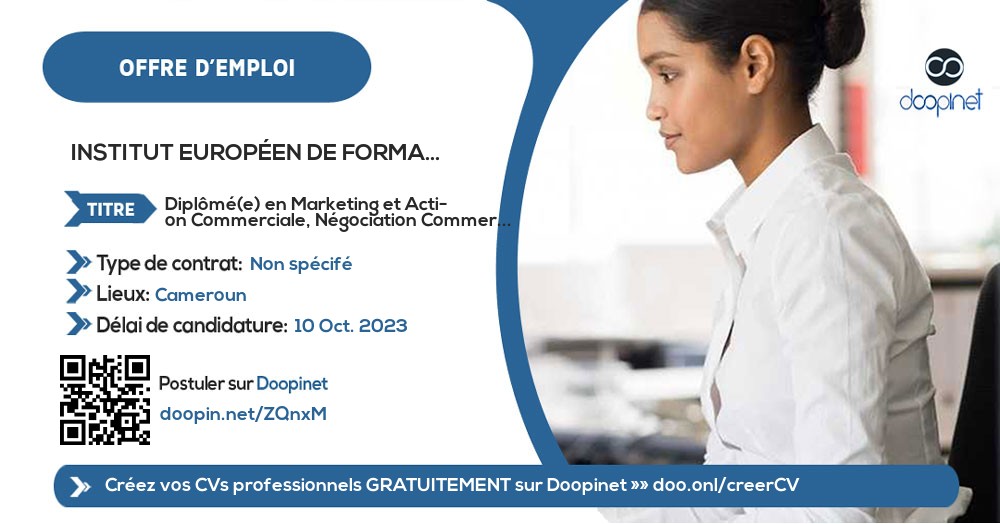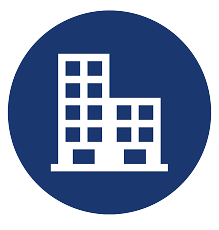 Diplômé(e) en Marketing et Action Commerciale, Négociation Commerciale, Techniques de Vente – Yaoundé
Yaoundé, Centre, Cameroon
·
10 Oct. 2023
·
Unspecified
·
Trade - Sale - Distribution
·
Sales Representative
Description
PROFIL RECHERCHÉ:Professionnel(le) : Diplômé(e) en Marketing et Action Commerciale, Négociation Commerciale, Techniques de Vente.
Nombre de personnes: 05
Localisation géographique: Yaoundé-Cameroun
Direction de rattachement: Direction Générale
Expérience professionnelle: Minimum 02 ans
Missions / Responsibilities / Activities
DESCRIPTION DU POSTE: Force de proposition, en lien direct avec la Direction Générale vous collaborez à la définition du plan d'action commercial, à la conceptualisation des catalogues des offres et supports de formation. En charge de la prospection, votre première tâche consiste à ramener de nouveaux clients à l'entreprise. Vous assurez la mise en œuvre du plan d'action commercial défini et en êtes le garant. Vous animez la relation avec la clientèle et établissez les partenariats avec les Responsables des structures, des Institutions, etc. Vous participez à la rédaction, à l'actualisation et à la diffusion du contenu des supports de communication pour les professionnels (email, courrier, newsletter, rédaction d'articles, Blog, informations légales ou institutionnelles). Vous communiquez via les réseaux sur les différentes offres ; Garantissez la satisfaction. Participez au développement des actions opérationnelles. Identifiez les opportunités et les étudiez.
Job Requirements
QUALIFICATIONS MINIMUM REQUISES:

Être titulaire d'un BAC + 2 minimum dans une des disciplines suivantes : Marketing et Action Commerciale, Négociation Commerciale, Techniques de Vente, Communication d'entreprise, Gestion ;

Avoir une bonne maîtrise de la langue française (parlée et écrite) ;

Maîtriser l'outil informatique (Internet, Word, Excel…) ;

Maîtriser la gestion des réseaux sociaux (Facebook, Instagram) ;

Faire preuve de curiosité intellectuelle, d'intégrité, d'esprit d'entreprise, de diplomatie ;

Être un bon communicateur, proactif et polyvalent ;

Être capable de prendre des initiatives, résoudre des problèmes et à travailler en toute autonomie ;

Être orienté client, enthousiaste et avoir un niveau d'engagement élevé,

Esprit d'équipe, Capacité à planifier et prioriser, aisance relationnelle, sens de l'initiative.
N.B : Être bilingue serait un atout.
RELATIONS LIEES AU POSTE:
Relations avec les partenaires locaux, les administrations, les associations, les entreprises ….

Relations en interne avec les salariés et/ou les Directions de l'Organisme en fonction de son périmètre d'intervention.

Bonne présentation physique
Candidatures féminines fortement encouragées.
Applicant profile
» Minimum Education Level: Associate's Degree

Application Documents
» photo 4*4
» Curriculum Vitae

NOTE: SCAMMERS ARE MORE AND MORE SMART! Never send money to a stranger during a recruitment process for any reason! And If ever you should, please do so at your OWN RISK!
Receive our offers instantly on: