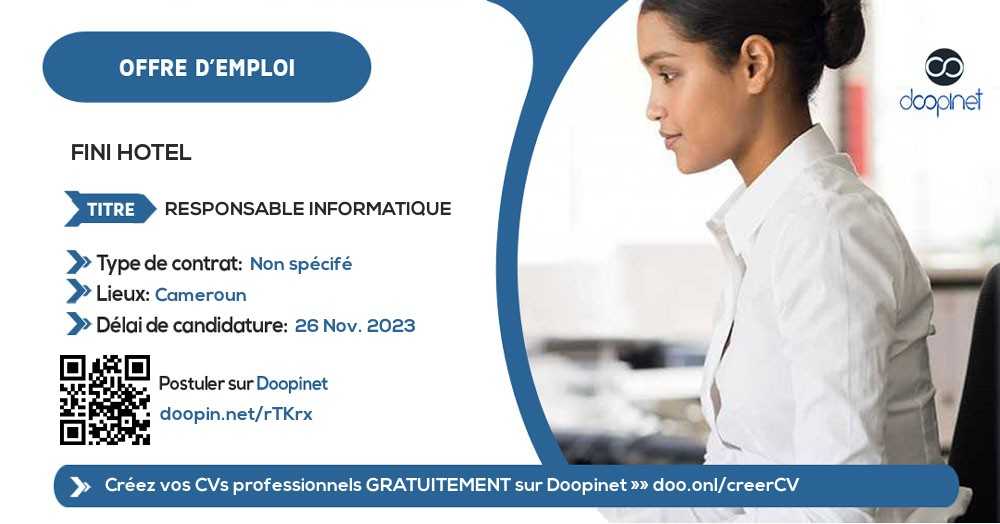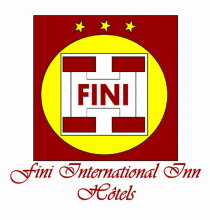 RESPONSABLE INFORMATIQUE – Cameroun
Lieu, Non spécifié, Cameroon
·
26 Nov. 2023
·
Unspecified
·
Information Technology - Electronics - Digital
·
Computer engineer
Description
OFFRE D'EMPLOI: RESPONSABLE INFORMATIQUE
Missions / Responsibilities / Activities
Analyse les effets de la modernisation sur les conditions de travail

Gère l'implantation et la mise on service du matériel, de postes de travail et la diffusion des techniques nouvelles

Mène des études et des analyses pour identifier le dysfonctionnement de l'entreprise

Sélectionne les prestataires extérieures éventuels

Fixe les objectifs (délai, budget, performance) en collaboration avec la direction générale

Propose un plan de continuité d'activité

Assure la fiabilité et la disponibilité du wifi

Maintenance préventive matérielle et logicielle

Accompagner le changement en organisant des formations

Améliorer la disponibilité des équipements mis à disposition
Job Requirements
Compétences :
Maitrise des outils de developpement
Large culture dans le domaine des technologies
Parfaite connaissance des systèmes d'informatiques
Expérience d Qualifications
Formation : Bac +4 en informatique ou Diplômes équivalents
Age : 22ans et plus
Expérience Minimale : 02 ans
Langue : bilingue (français et anglais)
Applicant profile
» At least 22 years old
» Experience Level: Medium
» Years of work experience: Between 2 year and 3 years
» Minimum Education Level: Master's Degree

Application Documents
» Lettre de motivation
» Curriculum Vitae

NOTE: SCAMMERS ARE MORE AND MORE SMART! Never send money to a stranger during a recruitment process for any reason! And If ever you should, please do so at your OWN RISK!
Receive our offers instantly on: