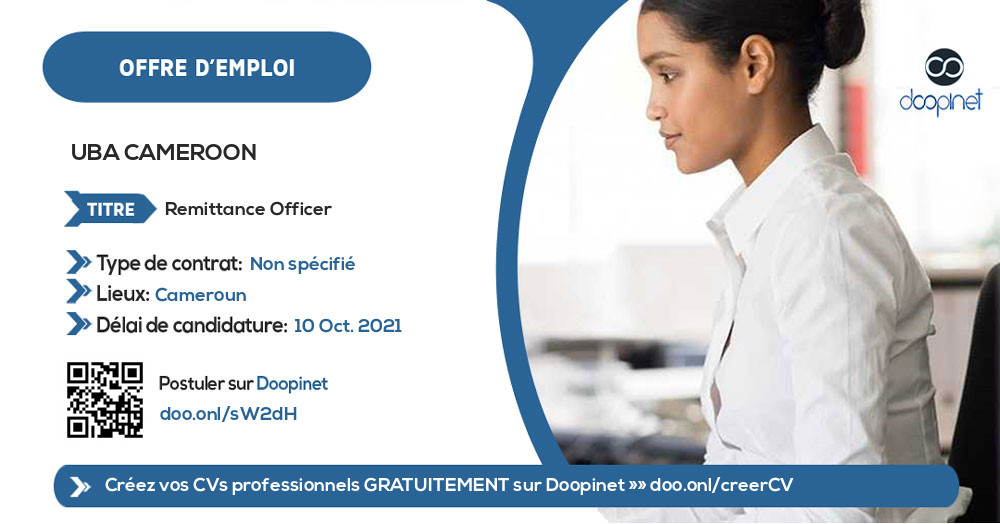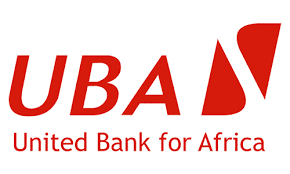 Remittance Officer – Douala
Douala, Littoral, Cameroon
·
10 Oct. 2021
·
Non spécifié
·
Publicité - Marketing
·
Assistant marketing
Description
Vacancy annoucement:
(Internal Minimum Grade to Apply ABO - SBO)
Job title :
Remittance Officer
Department :
Retail Banking / Remittance
Reporting Line :
Head Remittance
N° of position :
02
Location :
Douala
Missions / Responsabilités / Activités
Management of UBA's remittance products portfolio in a way that ensures the Bank grows its position of leadership and dominance.
Assist in identification, development and management of business opportunities
Sales management with emphasis on product quality to ensure the remittance product lines remain competitive in the Cameroonian market.
Enable UBA Cameroun to win in the Remittances Market space in Cameroun
Create product awareness and training of staff and vendor.
Compétences / Exigences / Qualités
Build a fit for purpose remittances strategy that delivers the expected outcomes
Monitor the Bank's remittance products portfolio sales with a view to identifying non-performance segments.
Work with Business offices to identify the needs, reactions to and the performance of remittance products in the market.
Assign targets to Branches and monitor them to ensure these targets are met and surpassed.
Maintain up-dated database on the remittance business of the Bank
Product /process enhancement for remittance product lines
Participate in budget preparation, annual marketing plans and strategies for the business offices to achieve targeted growth objectives in retail and transaction Banking.
Deliver high standard remittances knowledge enhancement through trainings and sensitization.
Drive market development and brand building activities to position and maintain the remittance solutions in leadership ranks.
Assist in preparing product/project paper
Roll out marketing actions and track performance of direct or indirect network
Follow up with agents to increase sales points and activate dormant points
Key Performance Indicator
Number of new strategic alliances & business outlets (including subagents and partners) developed /acquired.
Market share, customer acquisition and retention through new and improved offerings.
Internal product awareness and training /Getting Business offices involved in remittance products sales plan.
Turnaround time for new product/promotion/action plan rollout.
Contribute to the profitability of the department
Education: A degree in Marketing, Sales or General Management.
Experience:
Marketing, Sales and Communication.

Past experience working in a remittances Unit shall be an advantage.
Key Competencies:

Knowledge
Product Knowledge
Industry knowledge
Entrepreneurship
Skills/Competencies/Aptitudes
Communication skills,
Ability to execute
Interpersonal skills
Relationship management
Marketing skills
Data collection and analysis
Documents de candidature
» Resume
» Motivation letter

NOTE: LES ARNAQUEURS SONT DE PLUS EN PLUS ASTUCIEUX! N'envoyez jamais de l'argent à un inconnu au cours d'un recrutement quelle que soit la raison! Et Si vous devriez le faire, que ce soit à vos PROPRES RISQUES!
Instructions de candidature
Candidates should send their resume and motivation letter to hcmrecruitcameroon@ubagroup.com, with the heading "Remittance Officer" by Saturday, October 10, 2021
Only shortlisted candidates will be contacted to proceed to the interview

Recevez instantanément nos offres en cliquant ci-dessous: