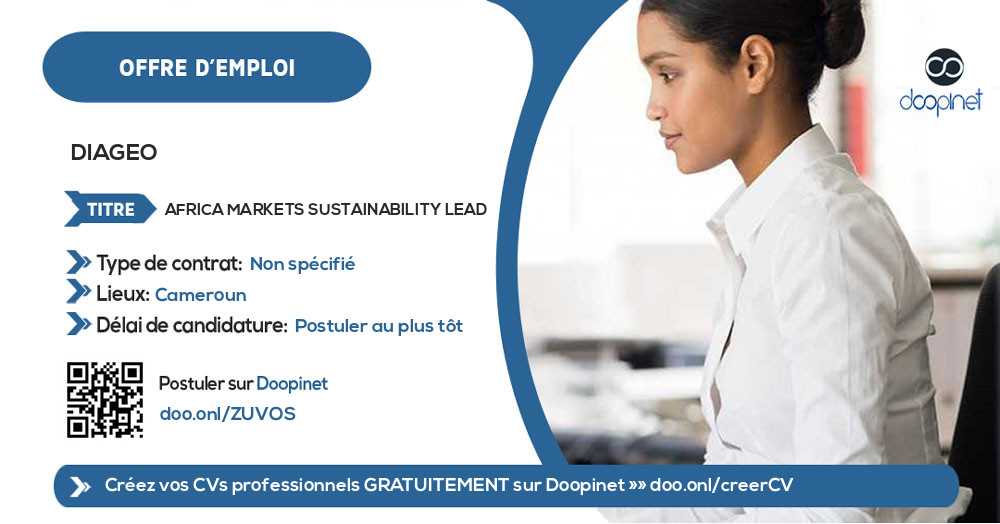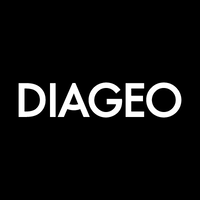 AFRICA MARKETS SUSTAINABILITY LEAD – Cameroun
Lieu, Non spécifié, Cameroon
·
Postuler au plus tôt
·
Non spécifié
·
Environnement - Développement durable
·
Responsable QHSE
Description
Job Title: Africa Markets Sustainability Lead
Reports To: Head of Sustainability - Beer Africa
Location: Various Diageo Africa Sites - EABL (Kenya, Uganda and Tanzania), Ethiopia, Nigeria, Ghana, Cameroon and South Africa.
Missions / Responsabilités / Activités
The purpose of this role is to develop and drive a sustainable business for the Africa Markets with emphasis on energy, carbon, water, waste, packaging & wider sustainability initiatives. Embedding the correct culture is key to the delivery of the above.
Main Accountabilities
Develop and agree environmental KPIs at a site and market level aligned with the overall Africa strategy to deliver the 2030 strategic goals & future ambition.
Responsible for market sustainability targets, development of plans to meet those targets, and oversee their delivery. Report the Africa Markets environmental KPIs and provide insight on performance at a regional and global level. Coordinate Annual Environmental Survey rollout to sites and support external data assurance process.
Manage a program of environmental initiatives across the Africa Markets to ensure delivery of targets. Support the Beer category and Global Sustainability teams with the development of costed environmental roadmaps
Engage directly with technical & engineering teams to deliver innovation, R&D and pilot trials across the Africa Markets aligned to 2030 strategy. Analyse technology, resource needs, and market demand, to plan and assess the feasibility of projects in relation to site environmental targets and compliance.
Support Climate change risk management across the nine Africa markets and the flow of information to the GST Climate Risk Program Manager in two key areas.
Market climate change risk assessment data collection.

Integration of climate change risk mitigation & management into the overall risk management systems in each Africa Market.

Drive engagement for the implementation of best practices in the areas of environmental performance, standards, and capabilities. Promote and raise environmental awareness, at all levels of the impact of emerging environmental issues.
Provide support and expertise to sites on current and upcoming environmental legislation and regulatory changes.
Ensure engineering budgets, bids, and contracts include full environmental/sustainability impact assessments.
Ensure policies, standards and procedures for the engineering and technical work, and the purchase of materials or services includes environmental aspects/impacts.
Communicate the Africa Markets environmental performance internally to staff and externally to stakeholders as appropriate. Lead awareness and engagement activities to progress the Africa environmental agenda.
leader of Africa Markets environmental forum driving standardization of approach and sharing of best practice.
Compétences / Exigences / Qualités
Graduate with 5 -10 years environmental experience in food or brewing/spirits industry preferred. In-depth knowledge of manufacturing operations, supply chains, engineering. At least 5 years' experience in a process environment. Has delivered change programs in a production lead environment.
Must have good understanding of scale & complexity of the business across the Africa Markets
Excellent project management, program management, communication, and interpretation of complex environmental data and trends.
Great engagement and communication skills, the experience of coaching and influencing a range of stakeholders for success.
Must have good interpersonal and influencing skills.
Must be approachable and able to provide clear and concise information.
Strong facilitation, training and presentation skills.
Good at networking to establish excellent relationships at all levels.
A proven track record in managing people and or small teams, projects, and cross-functional team working.
Environmental professional – or equivalent professional qualifications preferred.
Overall, good knowledge of Environmental legislation and standards. Competency in Diageo environmental capability framework for Environmental sustainability, Carbon & Energy, Water and Wastewater, Solid waste and resource use, Specific aspects to air, land, and water, and site biodiversity.
Competency in environmental capability framework for Sustainable agriculture, Packaging, Logistics, and customer, consumer brand sustainability.
Fluid in written and verbal English language.
Profil du candidat
» Niveau d'expérience: Senior
» Années d'expérience: Entre 5 ans et 8 ans

NOTE: LES ARNAQUEURS SONT DE PLUS EN PLUS ASTUCIEUX! N'envoyez jamais de l'argent à un inconnu au cours d'un recrutement quelle que soit la raison! Et Si vous devriez le faire, que ce soit à vos PROPRES RISQUES!
Instructions de candidature
Veuillez cliquer sur le bouton Postuler ci-dessous pour soumettre votre candidature
Recevez instantanément nos offres en cliquant ci-dessous: