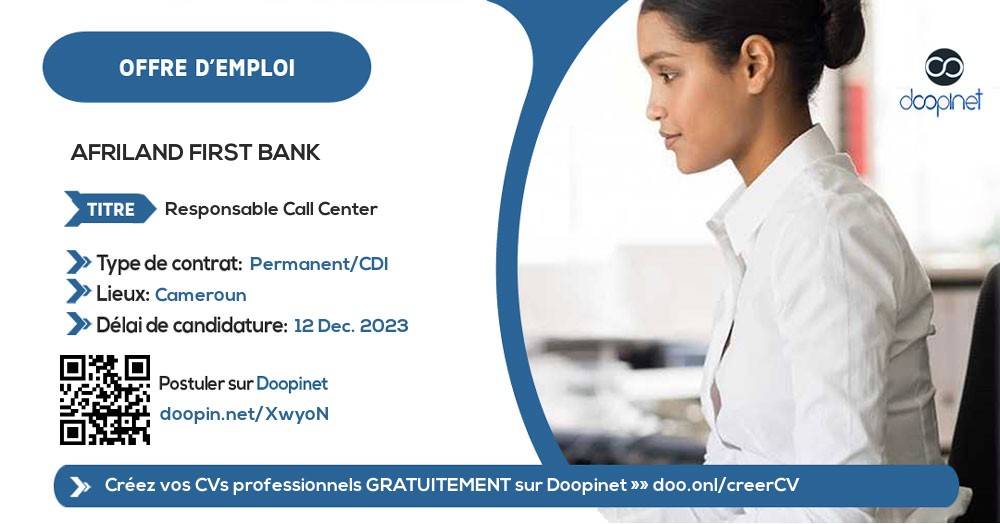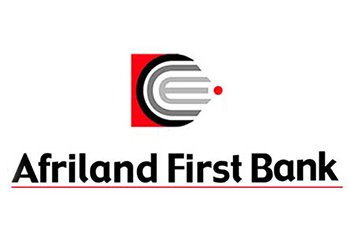 Responsable Call Center – Yaoundé
Yaoundé, Centre, Cameroon
·
12 Dec. 2023
·
Permanant
·
Trade - Sale - Distribution
·
Sales manager
Description
INTITULE DU POSTE : Responsable Call Center
TYPE DE CONTRAT : CDI
NOMBRE DE POSTES : 01
LIEU : Yaoundé

Missions / Responsibilities / Activities
MISSION PRINCIPALE : Encadrer une équipe d'opérateurs, dans un centre d'appel, qui délivrent des renseignements au public par téléphone et assistent les usagers dans les télé procédures.
Job Requirements
NIVEAU ACADEMIQUE : Formation supérieure minimum Bac+3/5 (Licence ou master en Management des Unités Commerciales; Négociation Commerciale; Communication).

EXPERIENCE REQUISE : 02 ans à un poste similaire
SAVOIR-FAIRE
Planifier et coordonner les activités de l'équipe

Préparer et mettre en œuvre des scripts d'accueil téléphonique

Créer des dossiers et des procédures par client

Optimiser et suivre la productivité de la plateforme

Animer et encadrer une équipe de superviseurs sur le terrain

Informer les superviseurs sur les résultats de la plateforme

Proposer des plans d'action sous forme de reportings détaillés, ratios clés, modes d'organisation

Proposer des activités correctives, de mise en place de process et d'outils nouveaux

Motiver les équipes, résoudre les problèmes et prendre des décisions difficiles

Mettre en œuvre la stratégie de l'entreprise, en attribuant des rôles et des tâches aux membres de l'équipe selon leurs forces et leurs aptitudes
SAVOIR
Maitrise de l'outil informatique

Maitrise des opérations bancaires
SAVOIR-ETRE
Etre rigoureux et organisé

Savoir concilier à la fois les rôles de manager, d'encadreur et d'animateur

Savoir se projeter sur l'opérationnel afin de faire face à certains pics d'activité/évènements exceptionnels

Avoir le goût du challenge

Avoir un esprit d'analyse pour détailler et interpréter des résultats

Etre doté d'un esprit d'équipe pour valoriser les efforts de chacun

Savoir travailler en mode projet avec la collaboration de différents acteurs

Savoir écouter, observer et évaluer

Faire preuve d'autonomie et de réactivité

Avoir une aisance relationnelle

Avoir un esprit de leader

Etre le relai d'éventuels dysfonctionnements

Transmettre des informations de façon pédagogique

Avoir le sens des responsabilités pour devenir le garant de la qualité, de la bonne conduite des opérations et de l'atteinte des objectifs

Posséder des compétences exceptionnelles en matière de communication, de relations interpersonnelles et de leadership.
Applicant profile
» Experience Level: Medium
» Years of work experience: Between 2 year and 3 years
» Minimum Education Level: Bachelor's Degree

Application Documents
» Lettre de motivation
» Curriculum Vitae

NOTE: SCAMMERS ARE MORE AND MORE SMART! Never send money to a stranger during a recruitment process for any reason! And If ever you should, please do so at your OWN RISK!
Receive our offers instantly on: